The Sinking of the Portland:
The Portland was built in 1919 by Albina Engineering & Machine Works of Portland, Oregon. It was originally named the Jacox. In 1940 it was purchased by the Compania Columbus de Vapores of Panama. In 1942 while the East Coast was a hotbed of U-boat activity, the Portland was operating along the Pacific Coast. Her voyages took her between ports in Astoria, San Francisco, San Pedro, Colon, and Buenaventura.
In January 1943 the Portland passes through the Panama Canal into the Atlantic Ocean. By 1943, the United States had cleared out the German U-boats along the East Coast. The change in the situation along the East Coast made traveling up and down the coast an easy task for the Portland. Yet, this type of thinking didn't quite work out for this freighter. On her first Atlantic voyage going from Philadelphia to Havana, she strayed from the normal shipping route and ran aground on the shoals off off Cape Lookout. Due to all of the activity occurring during the war, a ship running aground received little attention.
No one can say for certain the course of events that lead to the grounding or the events to follow. The Coast Guard was being kept busy with escorting convoys and on anti-submarine patrol. Apparently, they were caught in a storm when they ran aground. The closes to determine what transpired was to look at her distress calls. The first call was intercepted by the Third Naval District and passed on for action. It was hard for the receiving operator to make sense of the message because the ship was transmitting on 500 kilocycles. They apparently "sent jumble of unreadable characters ending with VA." The Amagansett station also concurred the confusion in the message, "SS Portland sent jumbled traffic of unreadable characters." At the time it was 11:13 AM on February 11, 1943.
Stations along the coast tried to figure out the message without success. Radio stations at Nantucket, Virginia Beach, Cape Hatteras, and Cape Lookout took bearings on the signal in an attempt to determine its location. At 12:03 PM, the freighter's operator was able to send out a message that was understandable: "Steamer Portland requires immediate assistance around position 34.34 N 76.34."
There seemed to be a mad scramble for the next four hours trying to figure out what had happened. By 4:14 PM Nantucket and Cape Lookout were able to decipher the message somewhat to say "Nan-Cape Lookout says he believes SS Portland said abandoning ship." Apparently, all the crew were able to get away safely.
THE SHIP'S SPECIFICS:
| | |
| --- | --- |
| Built: 1919 | Sunk: February 11, 1943 |
| Type of Vessel: Freighter | Owner: is. Columbus de Vapores |
| Builder: Albina Engineering & Machine Works, Portland, OR | Power: Oil-fired steam |
| Port of registry: Panama | Dimensions: 289' x 44' x 19' |
| Previous Names: Jacox | |
LOCATION OF THE SINKING:
Here is the location of the sinking: 34,4925916666667 N, 76,4299611111111 W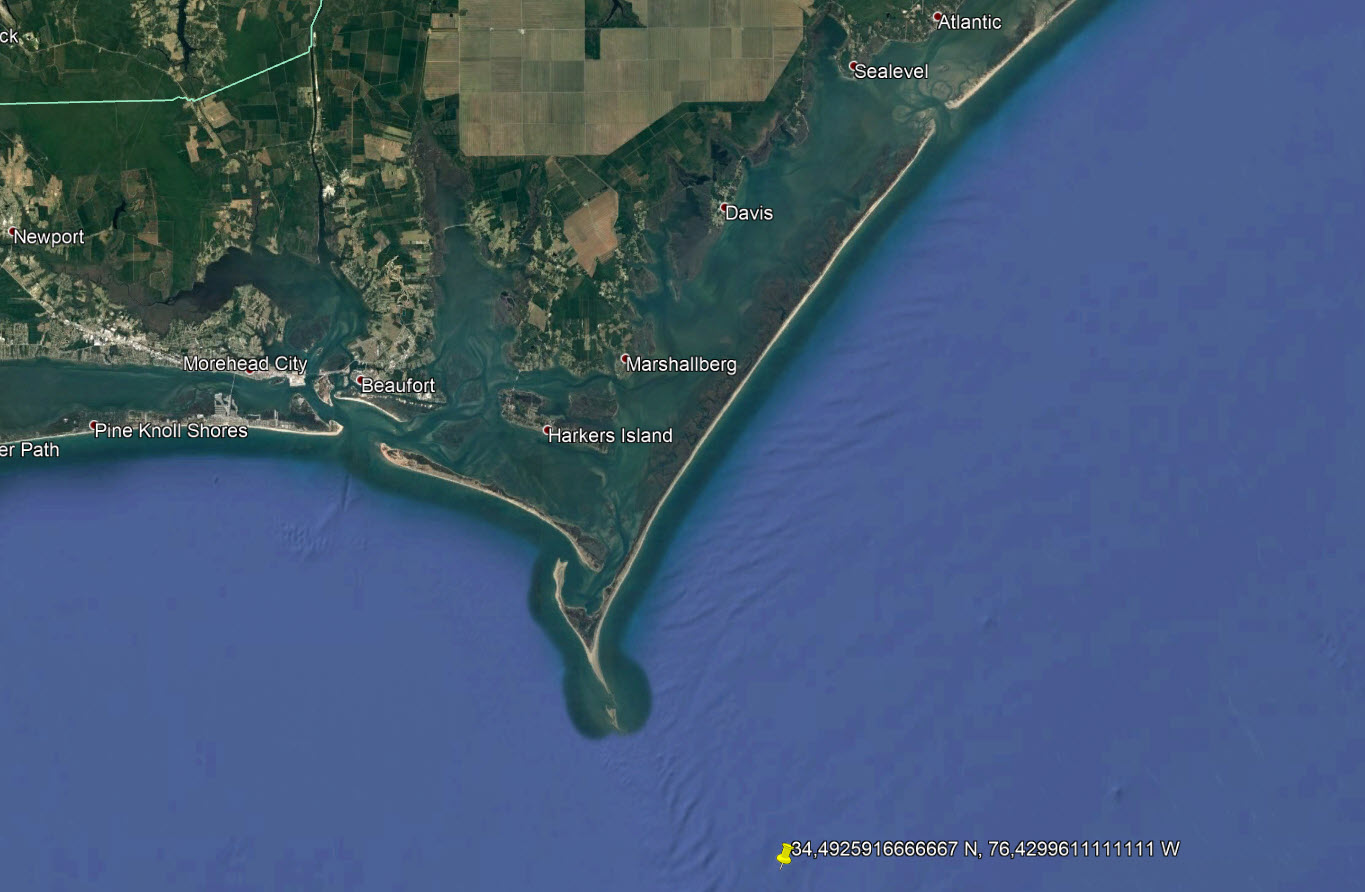 LOST CREW MEMBERS :
Total Lost: 0, Survivors:
| Last | First | Date of Death | Position | Home | Age |
| --- | --- | --- | --- | --- | --- |
| | | | | | |
SURVIVING
CREW MEMBERS:
A listing of the surviving crew:
| Last | First | Position | DOB | Home | Age |
| --- | --- | --- | --- | --- | --- |
| | | | | | |