The Sinking of the

Isabella Parmenter

:
The Isabella Parmenter a four-masted schooner had left Tyrks Island (I'm assuming it was Turks Island) and was heading for Philadelphia with a cargo of salt. It got caught in a storm off the Carolina-Virginia coast and began to leak rather quickly. By the time the crew was rescued by the American steamer Achillies, it was half full of water. Six men, the captain, his wife, and their child were rescued. At the time of their rescue, they were forty miles north of Hatteras.
Apparently, the crew, captain, and his family were preparing to climb the rigging to escape being swept overboard by the huge waves that were breaking over the deck. Prior to this, the crew worked frantically to pump the water throughout the night but the schooner had already taken on ten feet of water. By the time the Achilles arrived the isabella Parmenter was taking on approximately one foot of water per hour. At this rate, the ship would be sunk in a few hours.
The Achilles sent out a radio message notifying the Coast Guard of its rescue. The Coast Guard tug Mascoutin, which at the time was 18 miles from the scene of the rescue had been searching for a floating drydock that had broken away was instructed to head to the schooner and tow her in if she was still afloat.
The information was reported in the November 1, 1925 issue of the Daily News from Newport News, Virginia.
THE SHIP'S SPECIFICS:
| | |
| --- | --- |
| Built: | Sunk: October 30, 1925 |
| Type of Vessel: Schooner | Owner: |
| Builder: | Power: |
| Port of registry: | Dimensions: |
| Previous Names: | |
LOCATION OF THE SINKING:
Here is the location of the sinking: Forty miles north of Hatteras (Chicamacomico)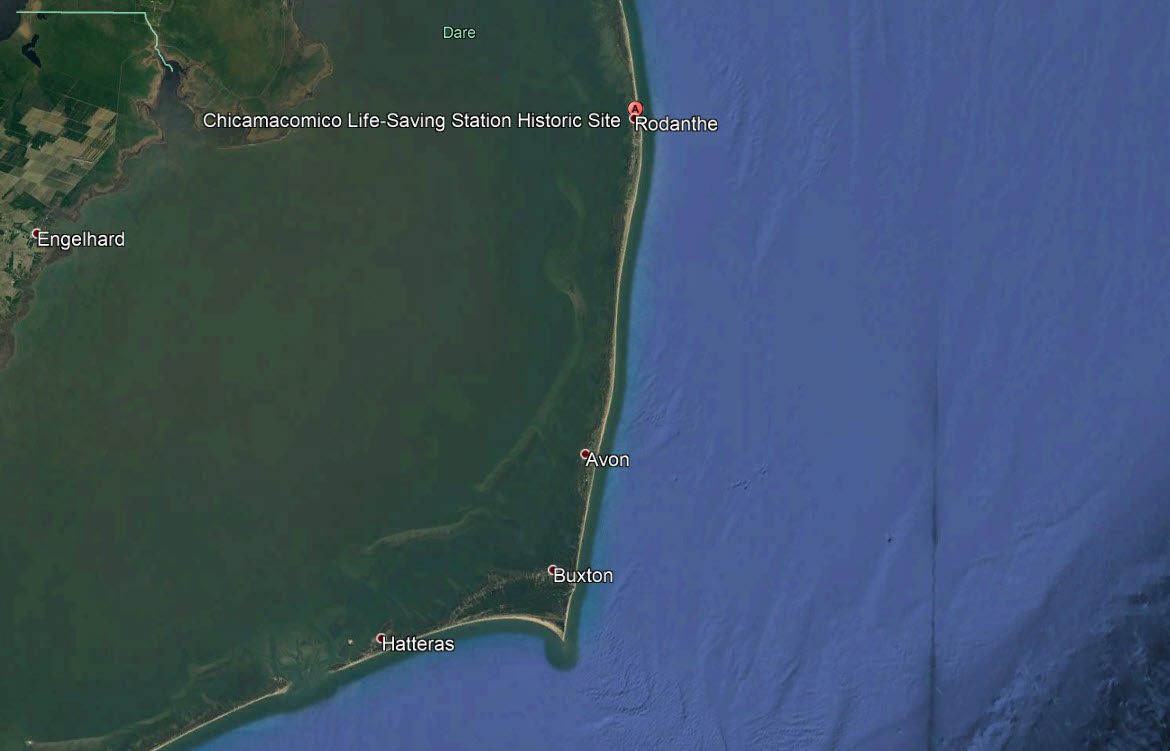 LOST CREW MEMBERS :
| Last | First | Date of Death | Position | Home | Age |
| --- | --- | --- | --- | --- | --- |
| | | | | | |
SURVIVING
CREW MEMBERS :
A partial listing of the surviving crew: Total Crew Lost: 0 Survivors: 9
| | | | | | |
| --- | --- | --- | --- | --- | --- |
| Last | First | Position | DOB | Home | Age |
| | | | | | |