Manuela. Photo courtesy of the Steamship Historical Society of America.
The Sinking of the Manuela:
It was late June of 1942 when the Manuela commandeered by Captain Conrad G. Nilsen joined a convoy of ships leaving from San Juan, Puerto Rico, and heading to New York. Aboard the ship was a crew of thirty-seven men and six Naval Armed Guards. The freighter was loaded with 100,000 bags of raw and refined sugar. The freighter was fast enough to outrun and submerged U-boat but was ordered to travel with the slower vessels in the convoy. On June 24 during the early hours of the day, the convoy rounded Cape Lookout, North Carolina. On the lookout for any ships was the German U-boat U-404. The U-boat captain Kaorvettenkapitän Otto von Bulow fired a group of torpedoes into the convoy. One torpedo hit and sunk the Nordal. A few minutes later another torpedo struck the starboard side amidships of the Manuela. There was an explosion and collapsing the bulkhead between the boiler and the engine rooms. Two crewmen were killed in the explosion while on watch in the engine room. Also, the compartments began to fill with water.
The starboard lifeboat was destroyed in the explosion. However, twenty-three men escaped in the port side #2 lifeboat. Seventeen other men jumped overboard and swam to liferafts. A distress call was made by Manuela and responded to by several ships in the convoy. The ship appeared still intact when the men were being rescued. The men in the lifeboat were towed by USCG-408 to the armed trawler HMS Norwich City. Coast Guard Cutter #483 picked up all of the crewmen who had swum to the liferafts and took them to Norfolk, Virginia. Meanwhile, after its quick attack the German U-boat U-404 fleed the area concerned that it would be in danger of being attacked by the convoy.
Manuela remained afloat and later in the morning a salvage crew from the US Coast Guard vessel USCG-252 went on board to prepare the ship to be towed. Once aboard they discovered a seriously wounded crewman on the deck. It was fireman, Antonio Figuerosa. He had been on duty below decks and severely injured during the attack. When he regained consciousness he found that he was the only one remaining on the ship. He pulled himself up onto the open deck even though he had a compound fracture to his left arm and right leg He was transported to Morehead City, North Carolina.
The following day, the Manuela was still afloat and ready to be brought for repairs. The salvage tugboat, P.F. Martin, began to tow the half-sunk freighter. As they attempted to drag the ship into shallow waters for later recovery. However, after all of this time, Manuela sunk.
THE SHIP'S SPECIFICS:
| | |
| --- | --- |
| Built: 1934 | Sunk: June 25, 1942 |
| Type of Vessel: Freighter | Owner: A.H. Bull Steamship Company |
| Builder: Newport News Ship Building and Dry Dock Company | Power: Two oil-fired steam turbines |
| Port of registry: New York, NY | Dimensions: 393' x 55' x 28' |
| Previous Names: | |
LOCATION OF THE SINKING:
Here is the location of the sinking: 34° 30'N, 75° 40'W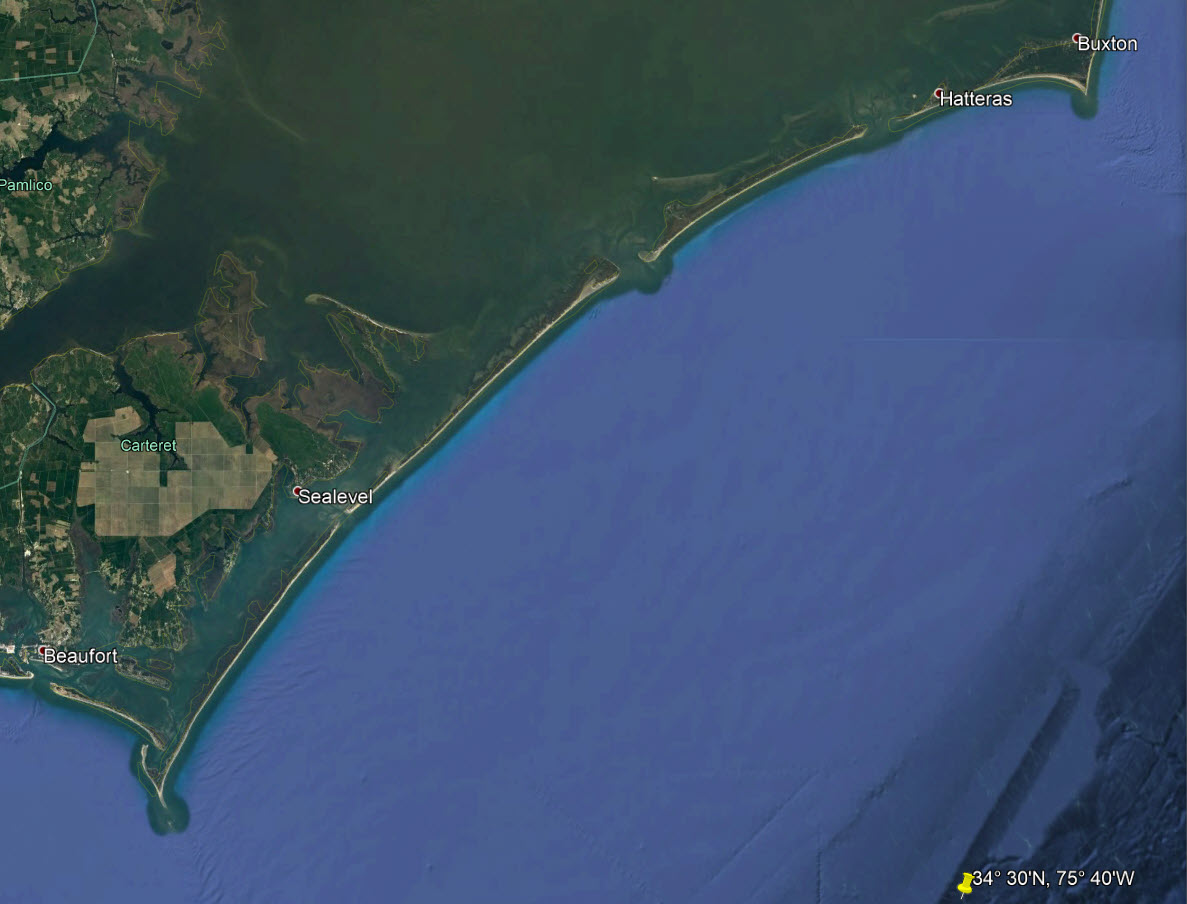 LOST CREW MEMBERS :
Total Lost: 2, Survivors: 41
| Last | First | Date of Death | Position | Home | Age |
| --- | --- | --- | --- | --- | --- |
| Camp | Willis Eugene | June 25, 1942 | Oiler | Peoria, IL | |
| Holmes | William Hilery | June 25, 1942 | Firs Assistant Engineer | Brooklyn, NY | |
SURVIVING
CREW MEMBERS:
A listing of the surviving crew:
| Last | First | Position | DOB | Home | Age |
| --- | --- | --- | --- | --- | --- |
| Figuero | Antonio | Fireman | | | |
| Nilsen | Conrad G. | Master/Captain | | | |
Photos of the Australian:
| | |
| --- | --- |
| Manuela, January 22, 1942, location unknown. Photo: Courtesy of Steamship Historical Society | Manuela in peace colors. |
| Manuela in wartime colors - note gun platform on the stern. | Propeller and stern section of Manuela. Photo courtesy of NOAA. |
| Divers examining the Manuela wreck site. Photo: Hoyt, NOAA | Divers collecting video of the Manuela wreck site. Photo: Hoyt, NOAA |
| Multibeam survey of Manuela wreck site. Photo courtesy of ADUS/NOAA. | Diver inspecting the stern of Manuela. Photo courtesy of Hoyt, NOAA. |
| The bow section of Manuela. Photo courtesy of Hoyt, NOAA. | A diver explores the stern section. Photo courtesy of Paul M. Hudy. |
| The wreck pieces are large - ventilator shaft remains. Photo courtesy of Paul M. Huddy. | A diver swims towards a debris field amidships - middle hull in background. Photo courtesy of Paul M. Huddy. |
| A diver inspects the bow deck with a port anchor below his fins. Photo courtesy of Paul M. Huddy. | A Group of divers makes their way along the large middle hull section. Photo courtesy of Paul M. Huddy. |
| A diver swims over the rudder/steerage assembly at the stern. Photo courtesy of Paul M. Huddy. | The deck of the stern collapsed on its starboard side. Photo courtesy of Paul M. Huddy. |
| A diver swims to the stern. Photo courtesy of Paul M. Huddy. | Sea fans and soft corals on the end of the condenser. Photo courtesy of Paul M. Huddy. |
| Two blades of the propeller at the stern. Photo courtesy of Paul M. Huddy. | The remains of the shaft alley coming out of the stern. Photo courtesy of Paul M. Huddy. |
| One of the engines condensers. Photo courtesy of Paul M. Huddy. | A diver swims over the collapsed hull plates. Photo courtesy of Paul M. Huddy. |
| The curve of the bow and port side anchor. Photo courtesy of Paul M. Huddy. | The curve of the bow and port side anchor from the deck side. Photo courtesy of Paul M. Huddy. |
| Wreckage atop the cabin area. Photo courtesy of Paul M. Huddy. | Remains of the crew cabin area. Photo courtesy of Paul M. Huddy. |