The Sinking of

St. Rita

:
The trawler, St. Rita, according to an article in the Boston Globe on January 13, 1932, had left Gloucester, Massachusetts approximately four weeks prior to its grounding about a half-mile south of Paul Gamiel Hill Coast Guard station (Southern Shores). It was commanded by Captain Frank Favaloro. The crew members were Gerald Rioux, Gasper Lucido, Domnere Parise, Jack Bincer, Salvatore Conte, Tony Aloe, and Joseph Barcelona. It was part of a fishermen's fleet to fish for scup along the Virginia coast. Originally, the fleet had planned to return to Gloucester by April 1.
Paul Gamiel Hill Coast Guard Station

Paul Gamiel Hill Coast Guard Station
The Boston Globe reported that St. Rita went aground during heavy seas. St. Rita was breaking apart under heavy seas and the Coast Guard thought it would be lost. The Coast Guard cutter Pontchartrain was sent out in an attempt to save the trawler.
THE SHIP'S SPECIFICS:
| | |
| --- | --- |
| Built: | Sunk: January 13, 1932 |
| Type of Vessel: Trawler | Owner: |
| Builder: | Power: |
| Port of registry: | Dimensions: |
| Previous Names: | |
LOCATION OF THE SINKING:Lo
Here is the location of the sinking: Somewhere off Southern Shores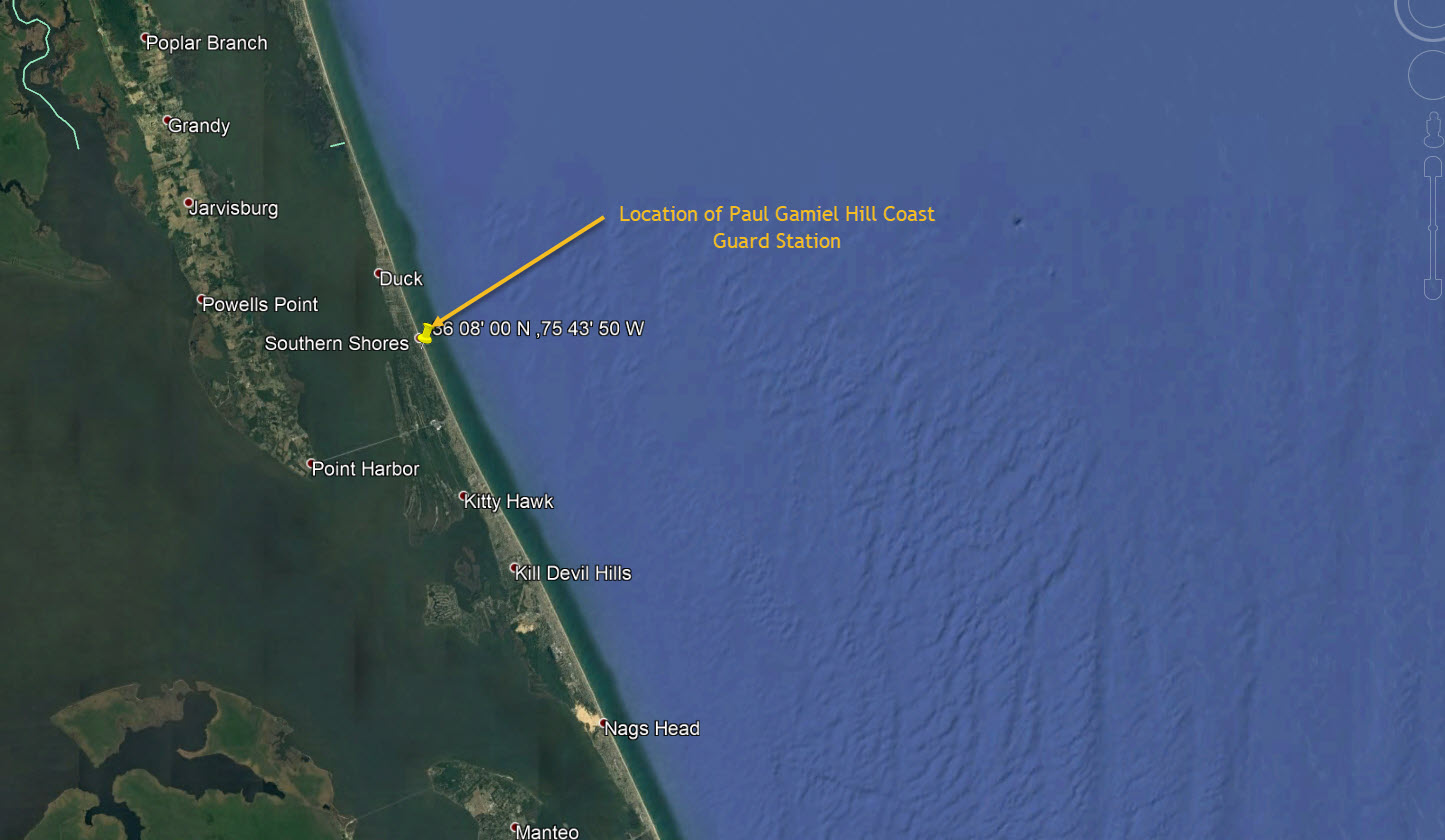 LOST CREW MEMBERS :
| Last | First | Date of Death | Position | Home | Age |
| --- | --- | --- | --- | --- | --- |
| | | | | | |
SURVIVING
CREW MEMBERS :
A partial listing of the surviving crew: Total Crew Lost: 0 Survivors: 8
| | | | | | |
| --- | --- | --- | --- | --- | --- |
| Last | First | Position | DOB | Home | Age |
| Aloe | Tony | | | | |
| Barcelona | Joseph | | | | |
| Bincer | Jack | | | | |
| Conte | Salvatore | | | | |
| Favaloro | Frank | Captain | | | |
| Lucido | Gasper | | | | |
| Parise | Domnere | | | | |
| Rioux | Gerald | | | | |