The Sinking of the Albatross:
According to The Wilmington Morning Star dated February 21, 1940, stated that the trawler left out of Wilmington, Delaware, and was abandoned off Ocracoke Inlet before breaking apart. A life-saving crew from Ocracoke Inlet Station rescued Captain Dan W. Hayman and the crew of 15 men from the trawler.
Rocket signals from the trawler were spotted by observers at the station early on the morning of February 21, 1940. They then sent a surf boat which reached the boat. At that time, Captain Hayman thought the trawler wasn't in danger. At the same time, the Coast Guard cutter Modock was sent to the site.
The trawler was stuck at high tide and when the tide began to go down she toppled on her side. 10 feet of water poured into her hold. At the time she was carrying 600 barrels of fish which was a result of three days of fishing off Diamond Shoals.
THE SHIP'S SPECIFICS:
| | |
| --- | --- |
| Built: 1918 | Sunk: February 21, 1940 |
| Type of Vessel: Trawler | Owner: W.J. Townsend, Wilmington, DE |
| Builder: | Power: |
| Port of registry: | Dimensions: 149' |
| Previous Names: | |
LOCATION OF THE SINKING:
Here is the location of the sinking: 35°05'57.25" N, 76°00'51.75" W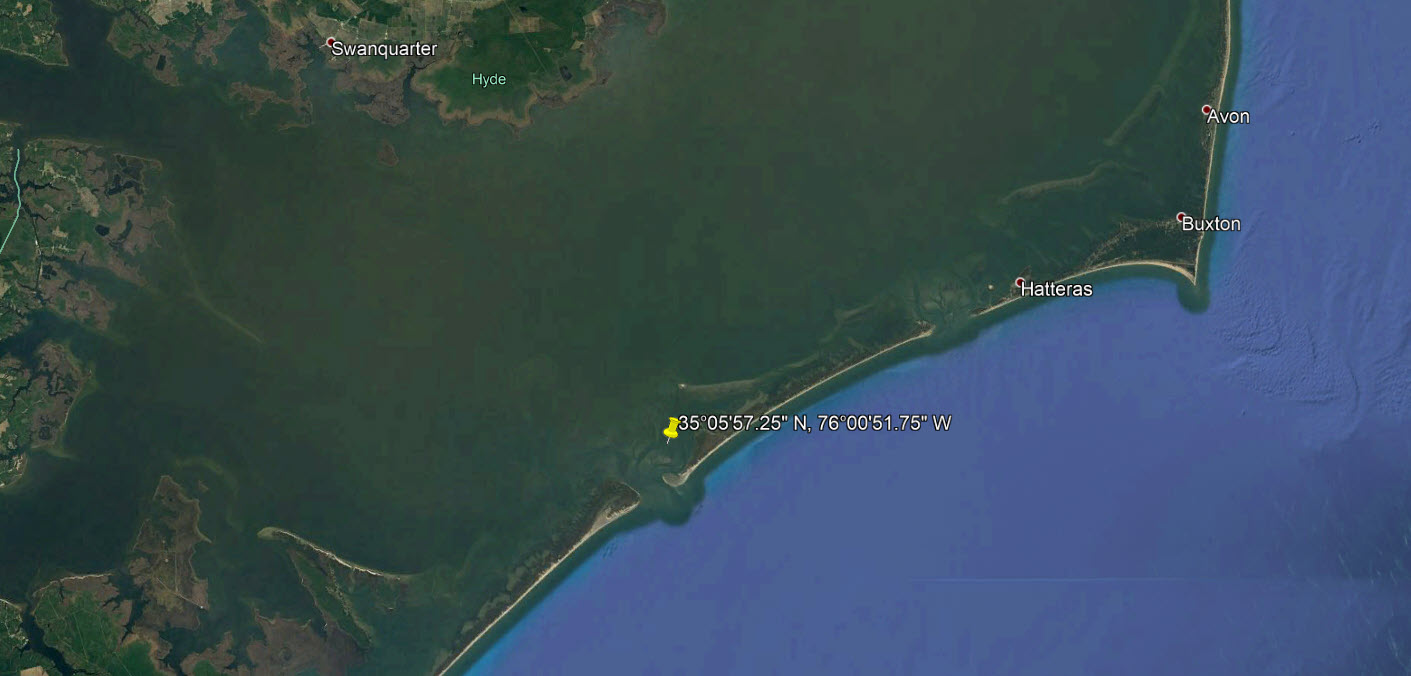 LOST CREW MEMBERS :
| Last | First | Date of Death | Position | Home | Age |
| --- | --- | --- | --- | --- | --- |
| | | | | | |
SURVIVING
CREW MEMBERS :
A partial listing of the surviving crew: Total Crew Lost: 0 Survivors: 16
| | | | | | |
| --- | --- | --- | --- | --- | --- |
| Last | First | Position | DOB | Home | Age |
| Hayman | Dan W. | Captain | | | |