Carl Gerhard in port. Photo courtesy of Robin Holmstedt, Sjohistoriska (Sweden Maritime Museum).
The Sinking of the Carl Gerhard:

It seems that Carl Gerhard was somewhat a comedy of errors. In September of 1929, the freighter first left from Mabou, Cape Breton Island, Nova Scotia, and was headed to Tampa, Florida with a load of plasterboard (1,825 tons of gypsum rock). The first problem occurred when soon after sailing it got stranded on the mud off Mabou. They unloaded 200 tons of cargo in hopes that this would lighten the ship enough to float. However, this was unsuccessful and they had to wait a week for a tug to arrive from Halifax, Nova Scotia, to dislodge her. There was little damage and Carl Gerhard was able to continue on their way lighten by 200 tons.
On Tuesday night, September 14, 1929, the freighter was hit with gale winds blowing off the New England coast. As she continued down the New England coast she began to take on water. At the time, the skies were extremely overcast which made it difficult to navigate due to sights not being able to be taken and according to Captain A. Ohlsson, they got lost for five days trying to navigate without the sun or stars being visible. The visibility was so bad that they couldn't even locate any lighthouses along the shoreline.
On Sunday, September 22, 1929, the storm continued to batter the ship. At that time, the captain thought that they were at least 50 miles out at sea and 10 to 15 miles away from the Diamond Shoals. What the captain didn't realize was that the northeast storm after blowing for several days and the currents had changed during the storm had driven Carl Gerhard closer to the coast and the shoals.
At 4:35 AM on September 24, 1929, the Carl Gerhard came to a sudden stop when it hit a sandbar off Kill Devil Hills. with the strong winds and rough seas, the Carl Gerhard was slowly being pushed toward another abandoned ship. It then hit the sunken hull of Kyzikes which had just sunk in the same place two years before this unexpected encounter.
The Carl Gerhard was spotted at dawn by a local who notified the Coast Guard crews at Bodie Island Station. Four crews under the command of Keeper Herman Smith were sent out to rescue the crew. However, due to the poor sea conditions, they realized a boat rescue wouldn't be possible. Instead, a Lyle gun was put in position on the shore and the line was used to bring them in from the stranded ship. The captain, 21 crew members, the wife of the first mate, two dogs, and a cat were rescued. Fortunately, there were no injuries or loss of life.
THE SHIP'S SPECIFICS:
| | |
| --- | --- |
| Built: 1923 | Sunk: September 24, 1929 |
| Type of Vessel: Freighter | Owner: Trelleborgas Angf. Nya Aktiebolag (F. Malmros, Managers) |
| Builder: Larvik Slip & Verksted, Lrvik, Sweden | Power: Coal-fired steam |
| Port of registry: Trelleborg, Sweden | Dimensions: 244' x 39' x 17' |
| Previous Names: | |
LOCATION OF THE SINKING:
Here is the location of the sinking: 36°03'52.7"N, 75°40'06.0"W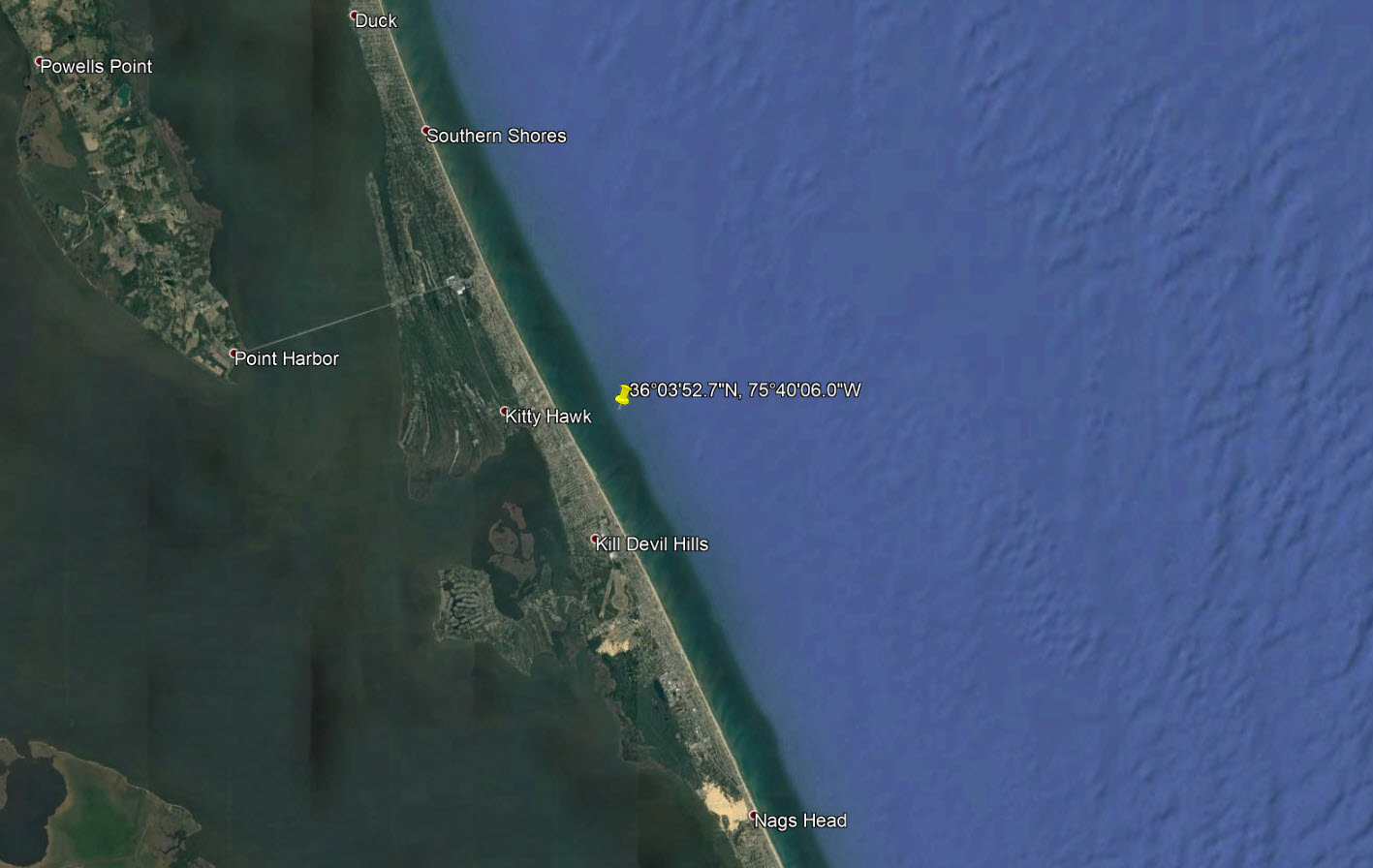 LOST CREW MEMBERS :
| Last | First | Date of Death | Position | Home | Age |
| --- | --- | --- | --- | --- | --- |
| | | | | | |
SURVIVING
CREW MEMBERS :
A partial listing of the surviving crew: Total Crew Lost: 0 Survivors: 23
| | | | | | |
| --- | --- | --- | --- | --- | --- |
| Last | First | Position | DOB | Home | Age |
| Ohlsson | A. | Captain | | | |
Additional Photos of Carl Gerhard :
| | |
| --- | --- |
| Carl Gerhard collided with the wreck of tanker Kyzikes. Photo courtesy of Herman Aspegrens, Sjohistoriska (Sweden Maritime Museum). | Carl Gerhard and the wreck of the Kyzickes (right). Courtesy of The Mariners' Museum, Newport News, Virginia. |
| Portside hull structure of Carl Gerhard. Photo courtesy of Fox, NOAA | Rudder post of Carl Gerhard. Photo courtesy of Fox, NOAA |
| The bow section of Carl Gerhard. Photo courtesy of Fox, NOAA | A set of bollards can be seen on Carl Gerhard. Photo courtesy of Fox, NOAA |